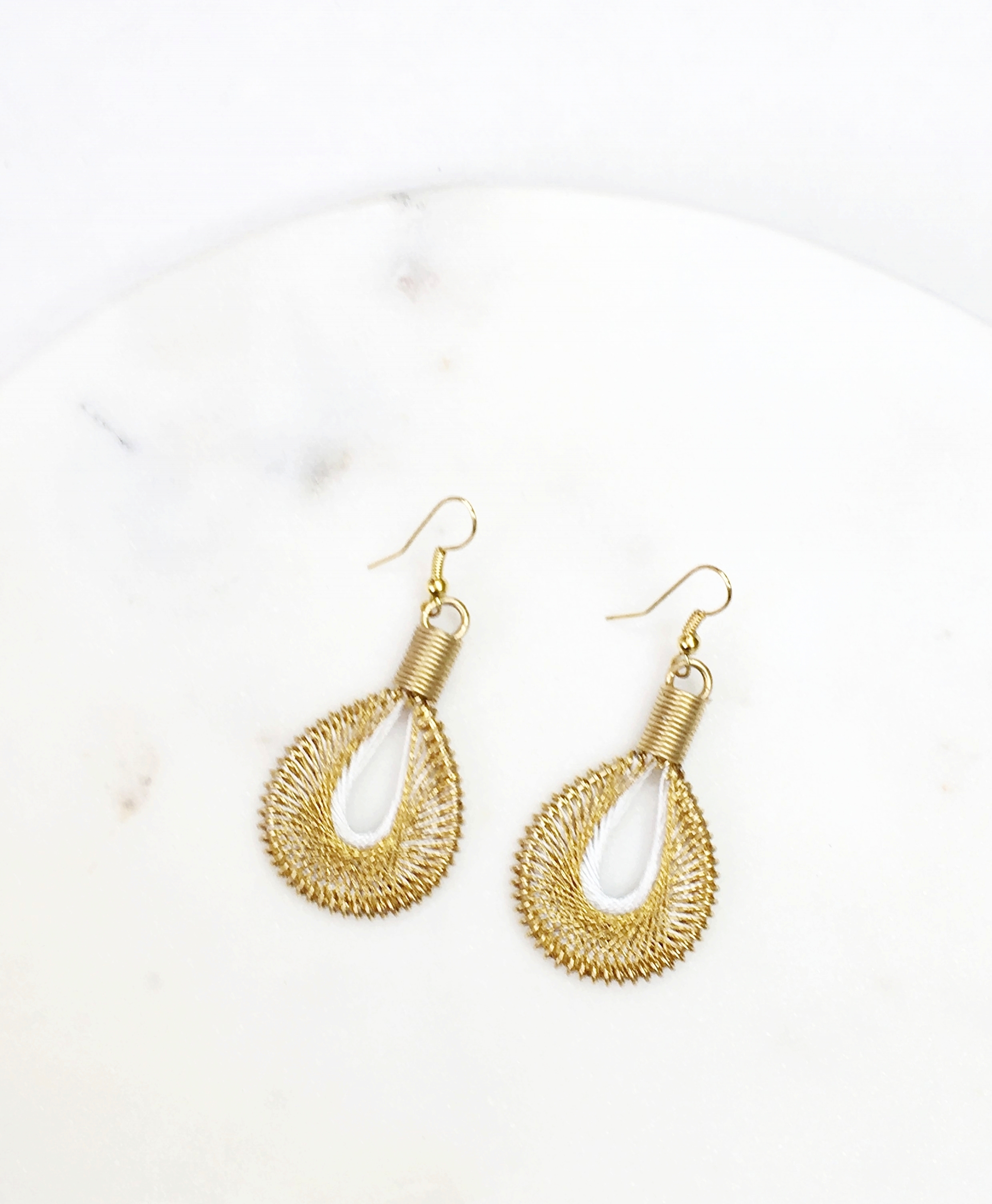 Qissa - Ripple
QISSA - story in Arabic. We are a story individually and collectively. We tell our own story, pay attention and there is a story in everything and everyone, something we don't know, something we can learn.
Classically elegant gold and white and delicately light Drop Earrings Not Bombs. Hand coiled and hand shaped brass frame is complemented by intricately laced thread work in a myriad of colours and styles.
Jewellery that creates not only a fashion statement but also an ethical one.
DETAIL
Made in: Turkey
Material: Material: Brass frame, plated with gold or silver. Silver hooks are hypoallergenic , gold hooks are plated and may wear down to the mixed metal. Turkish cotton thread.
SIze: Medium 4cm drop, 2.5cm width
Drop Earrings Not Bombs is an organisation created to support displaced families, or more accurately Syrian refugees fleeing to Turkey from violence and conflict. As a collection of women, men and families integrating and re-building their lives in Istanbul this initiative provides them not only with security and sustainable incomes, but also community and connectedness through language training and business skill development.