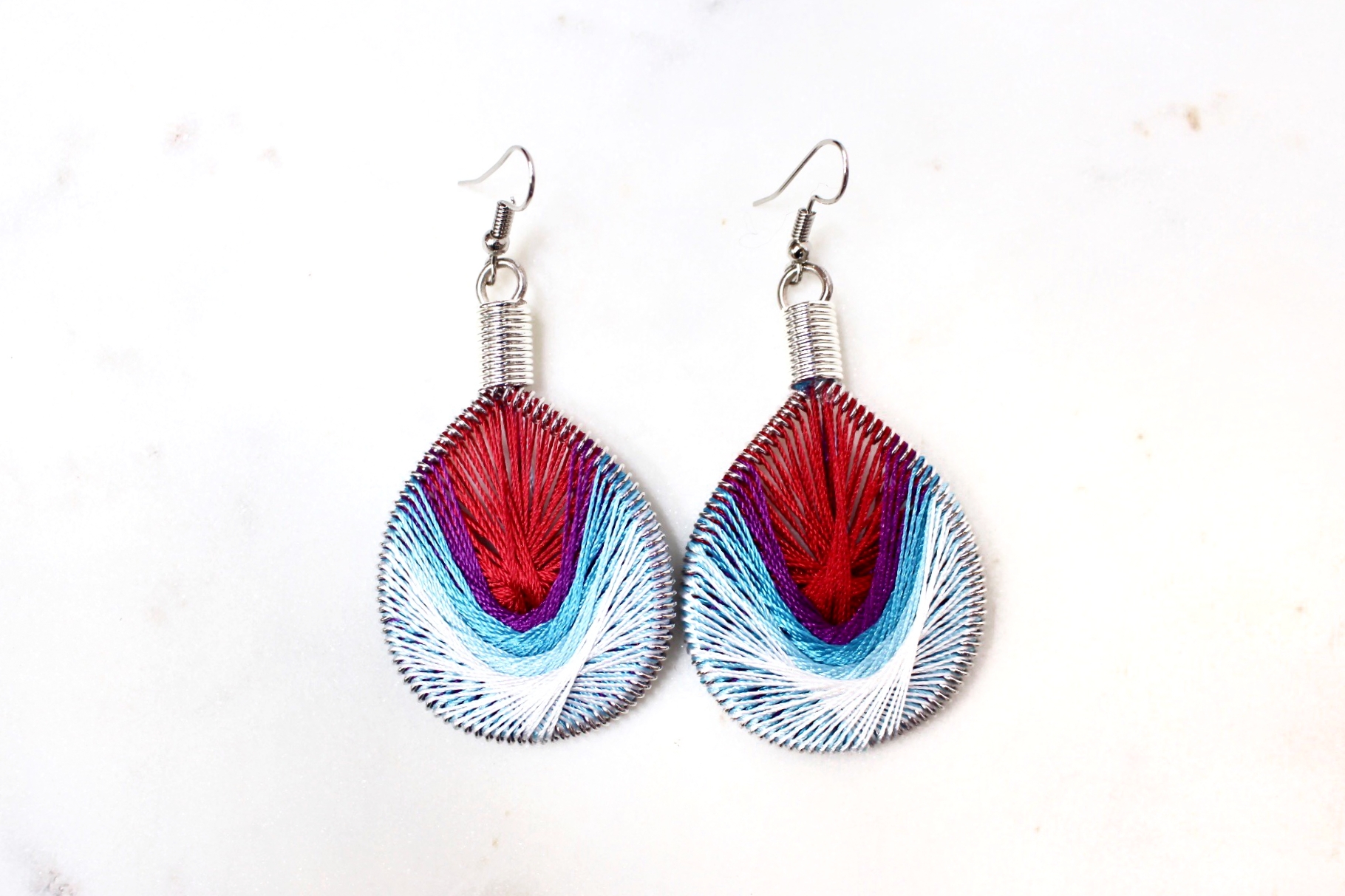 Saturn Turns - Drops
Contemporary colours in bold contrast. These earrings are named by the physicist amongst the group. These earrings are her reminicense of a past life of studying and discovering.
Hand coiled and hand shaped brass frame is complemented by intricately laced thread work in a myriad of colours and styles.
Jewellery that creates not only a fashion statement but also an ethical one.
DETAIL
Made in: Turkey
Material: Brass frame, plated with gold or silver. Silver hooks are hypoallergenic , gold hooks are plated and may wear down to the mixed metal. Turkish cotton thread.
SIze: Large 5cm drop, 3.5cm width
Drop Earrings Not Bombs is an organisation created to support displaced families, or more accurately Syrian refugees fleeing to Turkey from violence and conflict. As a collection of women, men and families integrating and re-building their lives in Istanbul this initiative provides them not only with security and sustainable incomes, but also community and connectedness through language training and business skill development.