Ankole Horn Freeform Bowl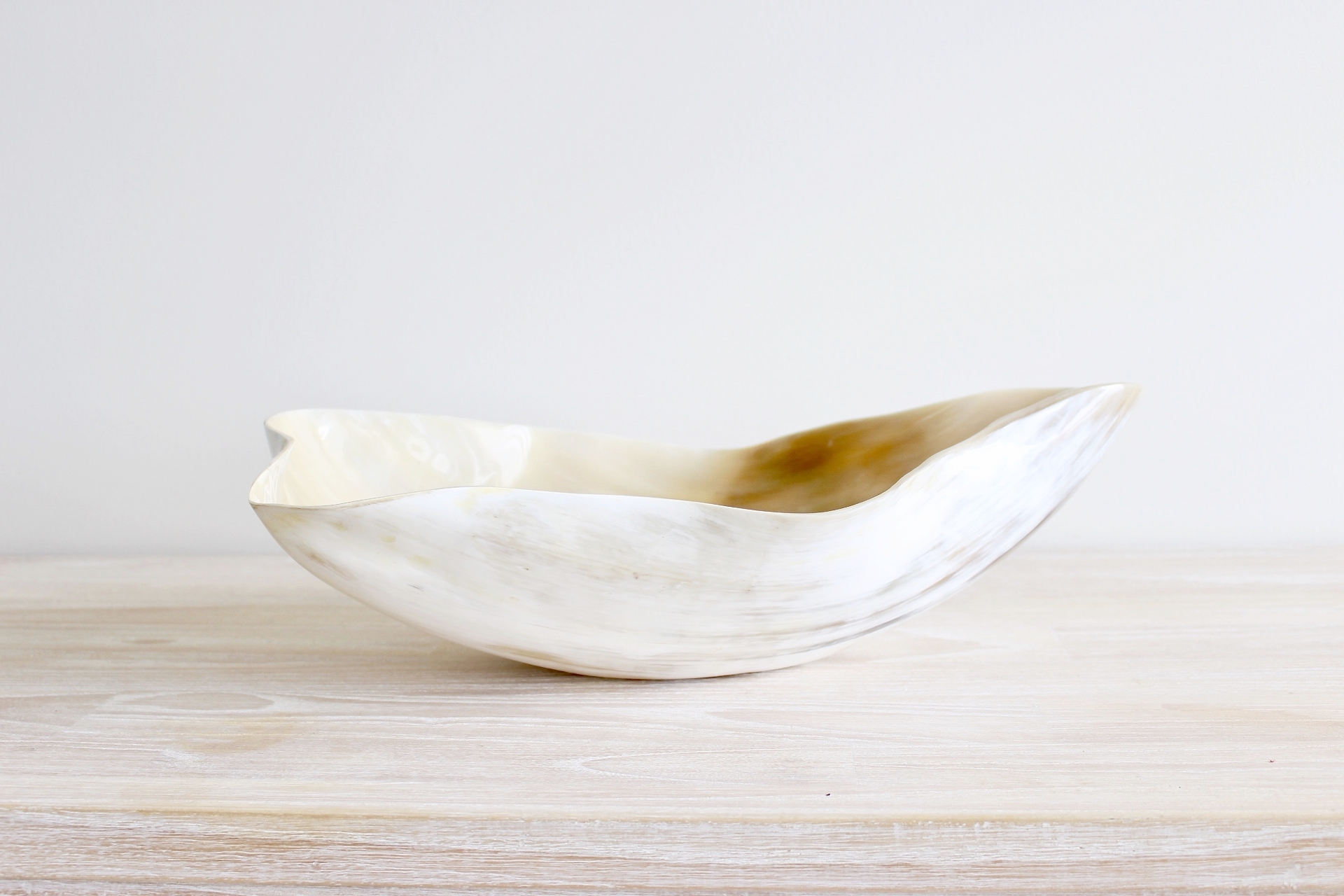 Ankole Horn Freeform Bowl
Beautifully crafted to emphasis the natural grains, this unique bowl is a stand out piece in any setting. Use it as a functional item to serve salads, artfully hold your fruit or to hold your guests attention. Simply elegant natural design and a real talking point to put in your home.
Handcrafted in Uganda using up-cycled Ankole cow horn, which was previously discarded or burnt being a by-product of the cattle industry. A multistage process sees the raw cow horn take shape into this organically designed free-form bowl.
Initial cleaning and moulding at high temperatures. Followed then by meticulous sanding, polishing, and then sealed with a waterproof lacquer to ensure it's new function as a decorative and functional bowl.
Due to the considerable size of Ankole horns and their wide range of naturally occurring colours, the bowls are crafted out of single pieces of horn and are truly one-of-a-kind. No two will ever be exactly alike.
DETAIL
Handmade in Uganda
Material: Ankole Cow Horn
Size: 24cm length x 8cm height (approx)
Care: Hand wash in lukewarm water and dry. Keep out of direct sunlight.
The manufacture of our horn products benefits both people and planet; through the reduction of waste and pollution, with income generation for local Ugandan people through the resulting horn crafting industry.
Recognising the horns natural beauty, and its valuable properties of being both durable and malleable when heated, will hopefully ensure the survival of these magnificent creatures which are currently being cross-bred into extinction.
More background on this can be found in our Journal page within the article 'A Very Modern Problem'