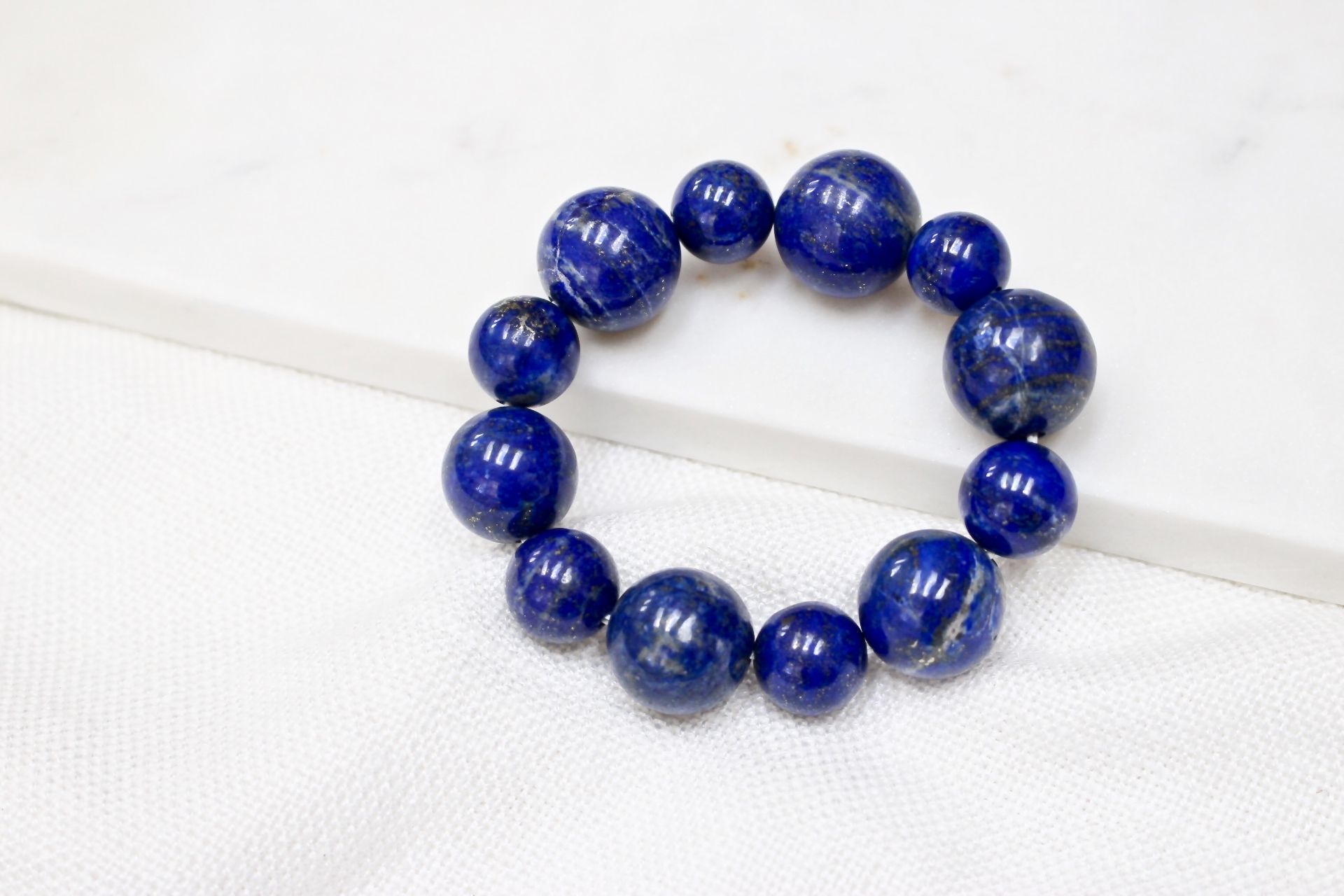 Lapis Big Bead Bracelet
Beautiful bold bright blue beads; streaked with white and flecked with gold. Lapis Lazuli has been revered since ancient times, associated with royalty and gods, wisdom and spirituality. Buddhists recommend Lapis Lazuli as a stone to bring inner peace and freedom from negative thought.
Whatever your motivation find your happy place with this piece of 'natural history' on your wrist!
Age old techniques have been used to hand craft this bracelet to best bring out the Lapis Lazuli detail. A stone which is also so representative of the Afghani culture.

DETAIL
Made In: Afghanistan
Materials: Lapis Lazuli
Size: 8cm width
Care: Wash gently in warm water
Afghanistan's arts and architecture were once the pride of Asia, but over 30 years of war have left these traditions on the verge of extinction. Since 2006 Turquoise Mountain has trained over 450 new artisans in traditional arts. These craftswomen and men learn centuries old skills and work with contemporary designers to produce their unique handmade pieces. In a conflict-ridden society with a debilitated economy, Turquoise Mountain has restored or re-build 112 historic or community buildings in the old city of Kabul, set up a local primary school and family health clinic.