Paper Collar Necklace - Black & White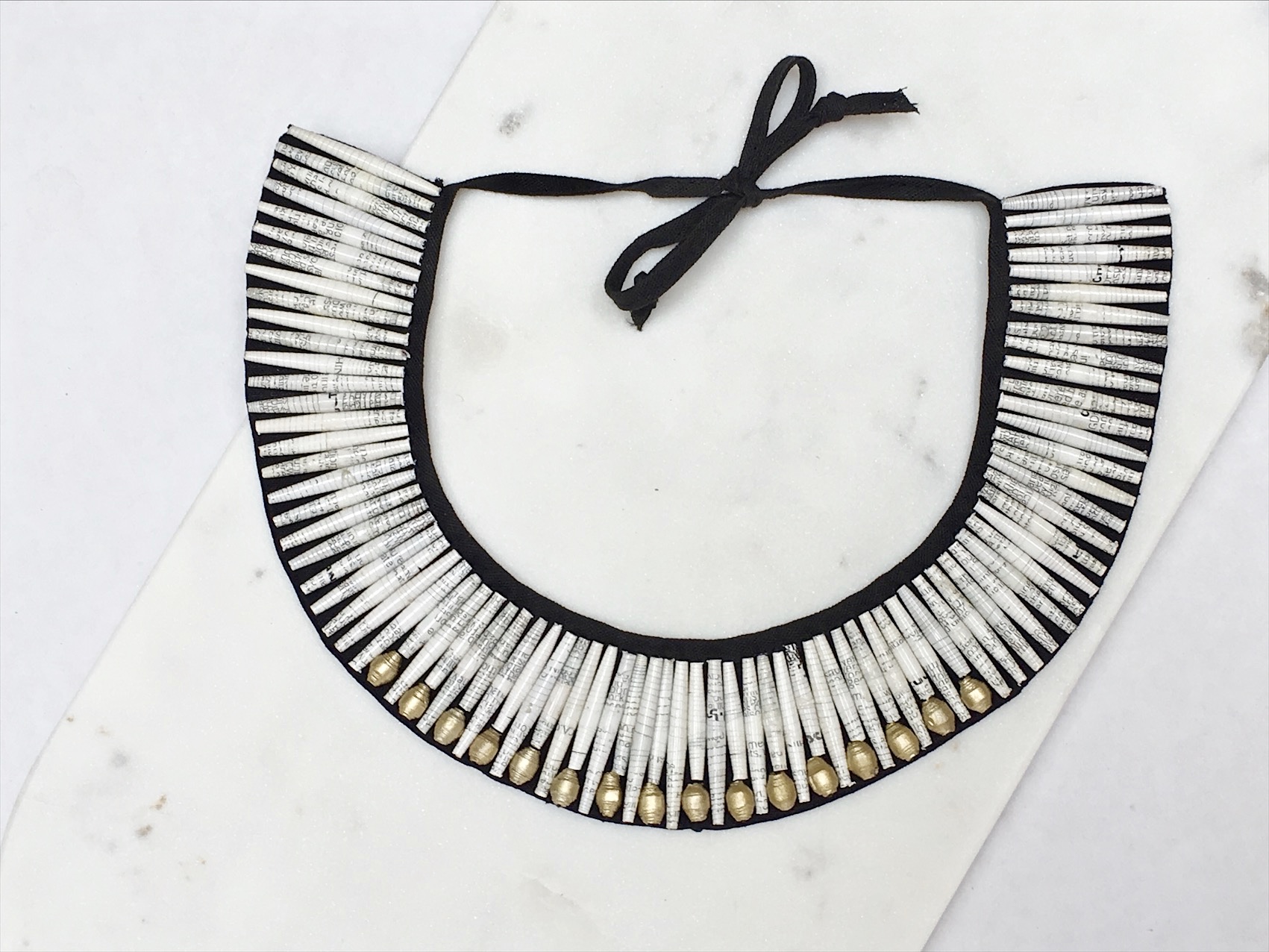 Paper Collar Necklace - Black & White
Bright, re-used magazines turn into objects of beauty through innovative product development and the talented artisans in Swaziland. These magazines are collected and transformed into original and stunning beaded necklaces available in an array of beautiful colours.
This necklaces makes a statement, and is the perfect accessory to turn an everyday outfit into something unique. A colourful embodiment of ethical fashion - eco-friendly and fair trade.
DETAIL
Made in: Swaziland
Materials: Recycled magazines, varnish and black cotton
Size: 6cm deep at widest part
Quazi Design was started in 2009 to help create much needed employmant in Swaziland, Southern Africa. Designing for sustainable change and social impact, responsible and thoughtful products, created out of recycled magazines, are hand made by local women. Empowering them through skill sharing, secure employment and hence a living wage. Most of the artisans were previously unemployed, and on average each has 7 dependents.
A founding member of SWIFT, Swaziland Fairtrade, Quazi Design are an active advocate of fair trade principles.
"Quazi Design is inspired by women. It is about women and how they work together using designs in a positive way. We believe in treating people, planet and profit equally, building a business where ethical and social standards balance with cutting edge design."