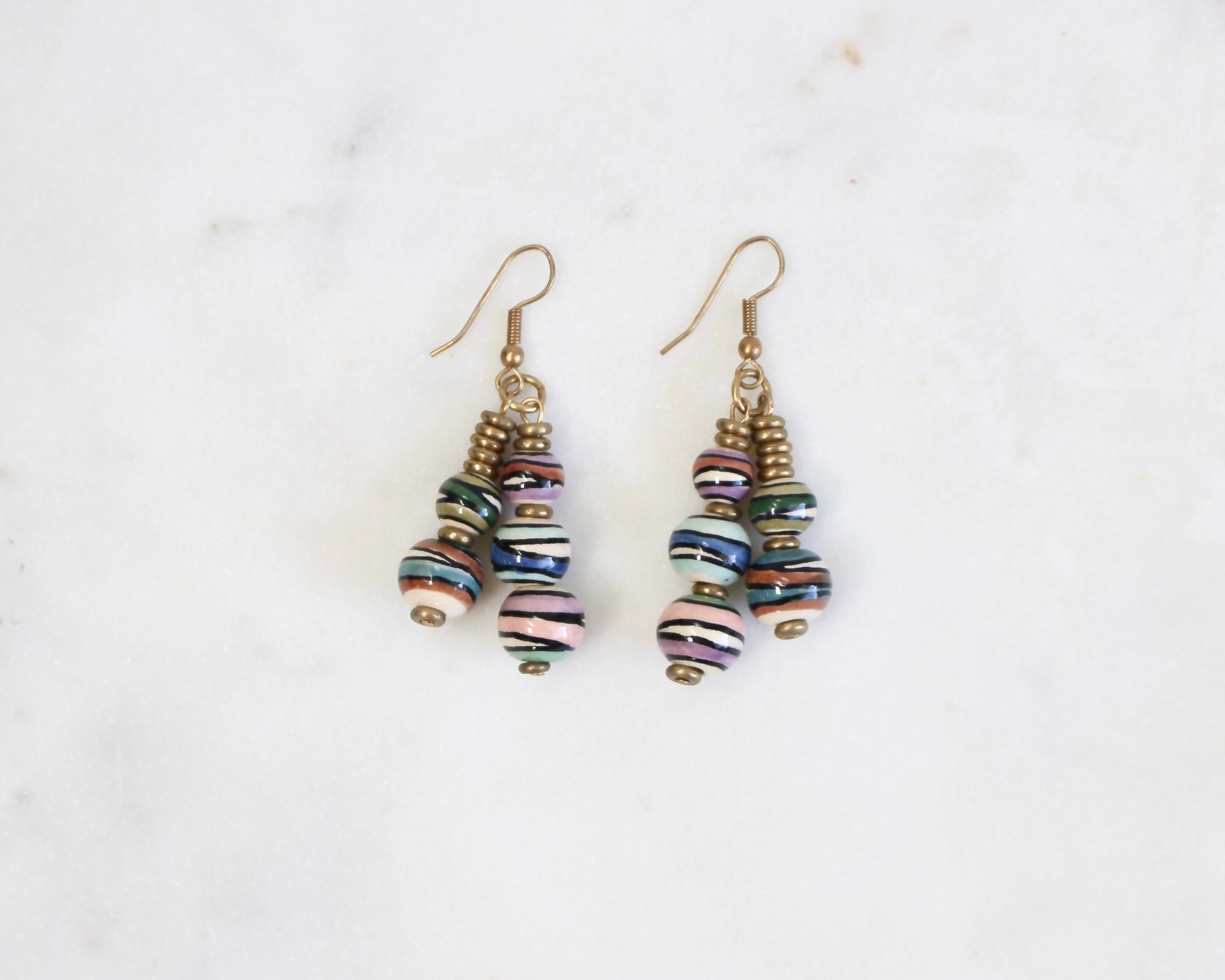 Kaleidoscope Earrings
A whirl of colour and form inducing the subtle tones of the earth and sky. Earrings to make you feel like an earth mother…and an ethically minded one at that.
Each bead is separately made by hand , with traditional Khmer design then being meticulously detailed all around. Hand painting and a lustrous glaze finish off a pair of earrings which are as individual as their maker. Who in all cases are some very creative young people who gain inspiration from their history and thus find a way to connect with their lost traditions.
Each pair of earrings comes in a presentation pack -- perfect for gift giving!
DETAIL
Handmade in Cambodia
Material: Clay
Size: 2cm Wide x 5cm Drop
Claycult Cambodia is a social enterprise designed to provide sustainable, long term employment to their 16, predominately young female, staff in a safe work environment. Training in all aspects of the business is provided - from the making of the clay and beads, to the techniques of painting and glazing, colour and design, jewellery assembly and then on to marketing, accounting, sales and customer relations.
Claycult members are regarded as part of the Claycult family with measures taken to adapt the work place to their lives as much as possible. Out sourcing to those who are unable to come to the workshop because of family commitments or flexible hours to accommodate those caring for families. Further education is encouraged, with those who have a desire to, being sent to school. Everyone is paid a fair wage, many of whom are the sole supporter of an extended family.