Onyx Wine Cooler/Hurricane Lamp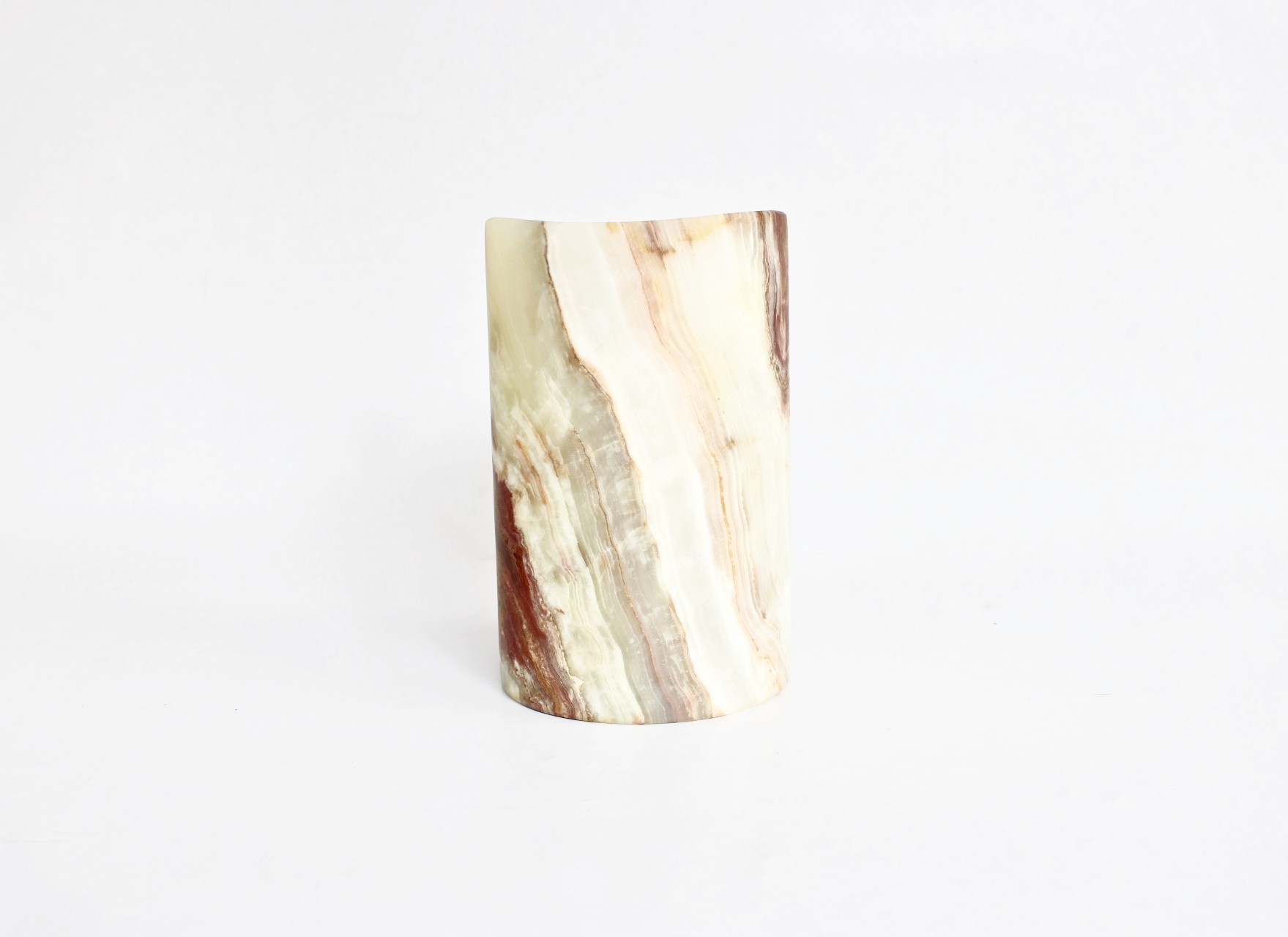 Onyx Wine Cooler/Hurricane Lamp
Keep cool this summer with a one-of-a-kind hand crafted onyx wine cooler. Simply put the beverage cooler in the fridge beforehand in order to keep drinks cold, or 20-30mins in the freezer should do the trick. No ice required - so no water wasted either!
Artisans hand select the natural onyx stone for it's beauty of colour and grain, then cut and turn it by hand. Hence each piece will be unique.
As Onyx is translucent, this wine cooler can also act as a wonderful hurricane lamp. Yet another added bonus is that this beautiful item can also be used as a vase when not being used to chill your drinks. Three uses out of one product. Now that's cool.
Smaller designs have Shesham wood lids allowing them to convert to beautiful, yet solid containers.
DETAILS
Material: Handcarved onyx.
Size: 20cm H x 13cm D. Inside diameter 10cm. Matte exterior
Handmade in Pakistan
Care: Freezer safe. Hand wash
IMPACT
This co-operative was founded by the late Mansoor Ali, who pioneered fair trade practices in Karachi's stone industry while hiring artisans regardless of religion or ethnicity. The co-operative, then and now, works with underprivileged artisans to continue their traditional craft in stone and shesham wood products. It disperses orders to independently owned and operated onyx workshops that own their own equipment and rent or own their facilities. Most are family businesses employing several family members. Fair wages as well as additional benefits of profit-sharing, pension plans and medical benefits are provided to the artisans.